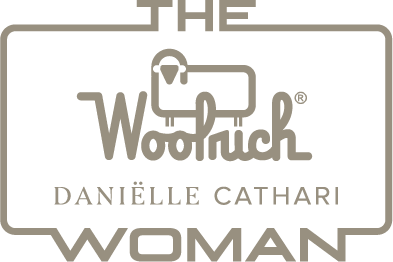 THE WOOLRICH WOMAN BY DANIËLLE CATHARI
Serene elements occurring in nature such as rippled lakes, water lilies and birds formed inspiration for this season. Influences of art nouveau and its flowing line-play mimic the shape of one of the most graceful birds on earth: the swan. The bird and its habitat of carrying the neck curved and the wings fluffed play a significant role in the collection.
SHOP NOW
Cathari had found herself conceptually sticking to this swan-inspired color palette within her designs. A maxi skirt imitates the bird's pure white plumage, a classic bomber in black mimics the bill of the swan – even the bird's smallest orange features make an appearance on a white silk scarf.

The collection includes soft and delicate materials like linen and bouclé yarns implemented on contemporary, no-fuss styles like a linen skirt with flowing chain stitch detailing and feminine items such as textured tube tops. In addition to these refined designs, Cathari gives her take on a classic trench coat as part of the outerwear styles within SS23. The coat comes in a sand color and has subtle elements like a detachable pocket on the belt and dark green detailing which will only reveal when wearing the collar up.